The Tweens News | English 
Valentine's Day is celebrated on February 14th every year. It is a day to display affection. People send cards, called valentines, to their friends, family, and loved ones. Verses on valentines often rhyme and express love and affection. Sometimes valentines contain humorous pictures or puns – but almost all ask, "Be My Valentine." 
Valentine's day is a great day to celebrate our friends. School children decorate their classrooms with bright red paper hearts. They exchange gifts, candy, flowers or "valentines."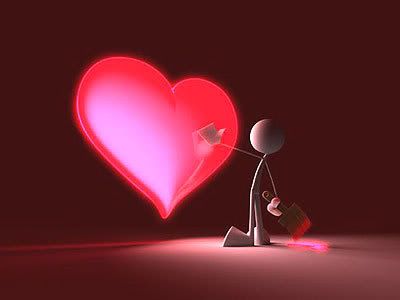 ---
Valentine's Day Ideas!
Some people say that Valentine's Day was invented by stores and shops to give people one more reason to buy stuff.
But to enjoy the day with your guy or your friends you really don't have to spend any money at all! Here are a few ideas.
This year, Valentine's Day is on Sunday. If it is a nice day, go for a nice walk in the park or even sledding in the snow!
You could also a prepare a picnic for the afternoon, simple and delicious. Pack a couple of sandwiches, a couple drinks, and some homemade cookies. This is much cheaper and maybe even more special than going to a restaurant.
In the afternoon, you could agree to see a movie. You have two options. You could rent a movie and stay home watching it, or you could look to see what's playing in the movies and head out for the afternoon to the cinema.
How about an inexpensive gift? You could get your friends chocolate. Or if you want something that will last, make them a CD. A used book can also be a great present.
Any other ideas for a great Valentine's Day?

---
Selena Gomez - Valentine's Day With Fans In Philly!
Donning a sparkly black dress, Selena Gomez rocks out with the crowd at The Gramercy Theatre in NYC on Thursday night (February 11). 
The 17-year-old actress/singer looked to be having a great time and even had some special guests show up — American Idol's Katharine McPhee and Days Difference, who opened for her. 
Selena sat down with MTV backstage and dished on her Valentine's Day plans. She shared, "I have a show in Philadelphia, so I'm kind of excited. My fans will be my valentine, which is fine by me. And I'm really happy. I'm actually glad people are coming to the show, 'cause it's Valentine's Day … so hopefully I'll enjoy a good show with my fans." 
She continued, "We have a lot of confetti, and I made sure it was pink and silver and stuff that's very Valentine's Day-esque. But other than that, I think it's going to be an awesome show to be able to celebrate with my fans." 
ARE YOU GOING to see Selena in Philadelphia?

---
Selena Gomez Dreams Out Loud With Doves
!
Selena Gomez shows off a sneak peek of her new fashion line, Dream Out Loud by Selena Gomez, in these new pics just posted on her Facebook. 
The 17-year-old actress wrote along with them, "July is going to be a big month this year, July 15th is the launch of my new clothing line Dream Out Loud I have some pictures below, July 22nd I turn 18, and July 23rd Ramona and Beezus is released in theaters." 
Sel continued, "Also www.selenagomez.com will launch in less than two weeks I don't have an exact date yet but, you can see more of Dream Out Loud at my website when it launches. Thank you all so much for supporting me and giving me the ability to do everything I have always dreamed of doing. You are all the best." 
WHAT ARE YOU MOST EXCITED FOR — Dream Out Loud, Sel's 18th birthday or Ramona and Beezus? 
---
Justin Bieber Chases Jasmine V In 'Baby'
!
Justin Bieber follows close behind Jasmine V in this behind-the-scenes look for his upcoming music video, "Baby." 
The 15-year-old singer explained, "We're kind of going off of Michael Jackson's 'The Way You make Me Feel' where he's trying to get the girl's attention and following her around." 
Justin's "Baby" featuring rapper Ludacris is currently #12 on iTunes. Have you bought it yet? 
[pro-player] http://www.youtube.com/watch?v=SLwXE3fY2do [/pro-player]

---
Here Are The Official Videos For "We Are The World"!
1985:
[pro-player] http://www.youtube.com/watch?v=jzw6GiqZyD0 [/pro-player]
2010:
[pro-player] http://www.youtube.com/watch?v=Glny4jSciVI [/pro-player]
Source: 
- http://www.apples4theteacher.com/holidays/valentines-day/about.html 
- http://www.wambie.com/tuttifrutti_us/news/VALENTINE_S_DAY_IDEAS-new_en-2543.html 
- http://justjaredjr.buzznet.com/2010/02/12/selena-gomez-valentines-day-with-fans-in-philly 
- http://justjaredjr.buzznet.com/2010/02/13/selena-gomez-dreams-out-loud-with-doves 
- http://justjaredjr.buzznet.com/2010/02/13/justin-bieber-chases-jasmine-v-in-baby 
Please share this news with your friends and family!